Windows 10 LTSB Support for K2000?
Hello Ninjas.
I am having quite a few issues trying to deploy Windows 10 LTSB on the K2000.
We've been trying to upload the Win10LTSB x64. I am having so many issues trying to get the installer for the OS to actually run.
This is an image of the error we get from the installer. It is not present if we use the ISO on a Virtual Machine or system, however... once we use the K2000 Media Manager, we're stuck with the error below.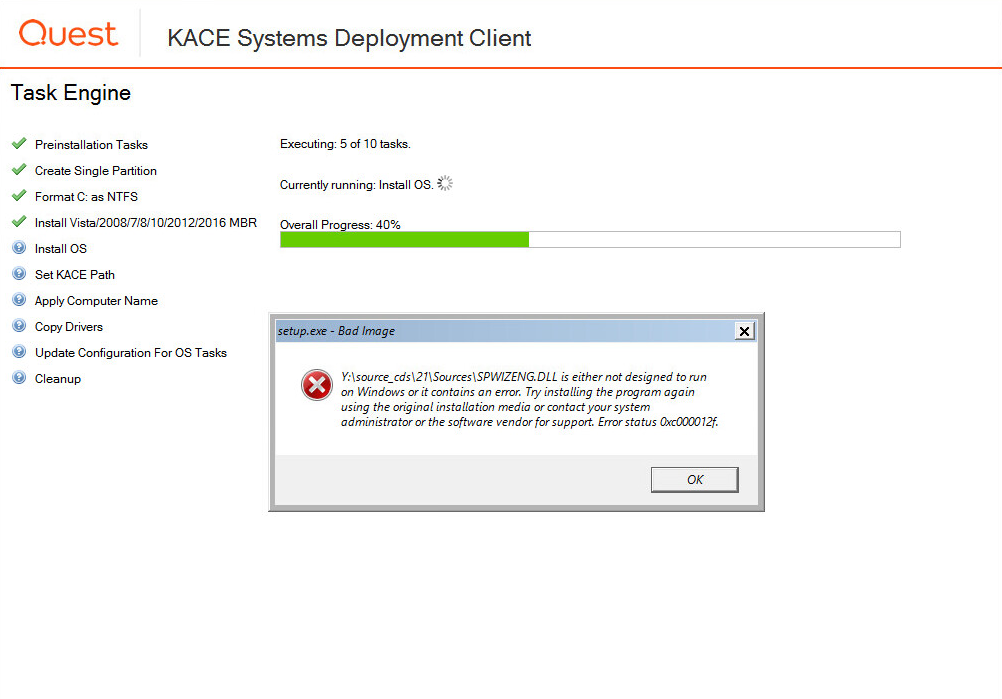 I've downloaded 2 new LTSB iso's, and have re-uploaded it multiple times.
Thanks for the help.
---
---