E6420 KBE load fail
Hey guys making huge progress using KACE to image all my Dell machines but I ran into this problem with this new latitude E6420...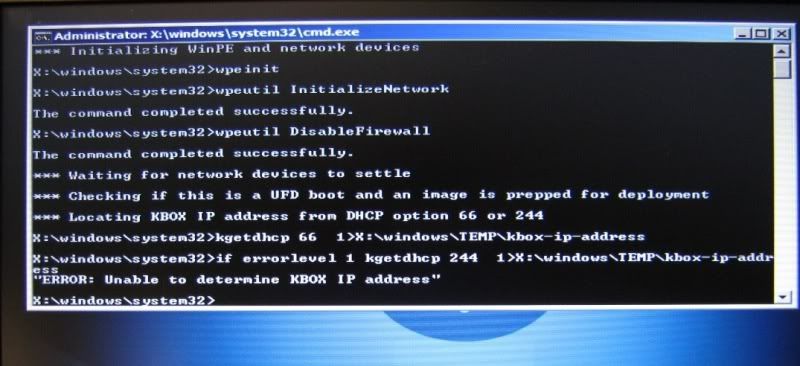 Its kinda funny that the KBE can't find the K2000 when the computer obviously just downloaded the KBE iso from the K2000.
I assume this means that my KBE is missing the proper NIC driver for this model. I looked in my driver feed and the E6420 isn't there.
Solutions? I think i need to rebuild my KBE with the the new drivers but I'm unsure as to how to do that.
---
Rating comments in this legacy AppDeploy message board thread won't reorder them,
so that the conversation will remain readable.